Choosing the best ad format will help attract your optimal audience. This article walks you through how to manage standard creatives
How to add Standard Creatives
Standard display banners can be uploaded directly when you add a new campaign (click here for details) or through Standard Creatives on the Campaigns tab.
To upload your creatives from the Campaigns tab, follow these steps:
1. Click on the Creatives tab and select Banner from the drop down menu

2. Hit the Add Creative Button 

3. Make sure that your creative size is supported by clicking on the Available Sizes and Weights button.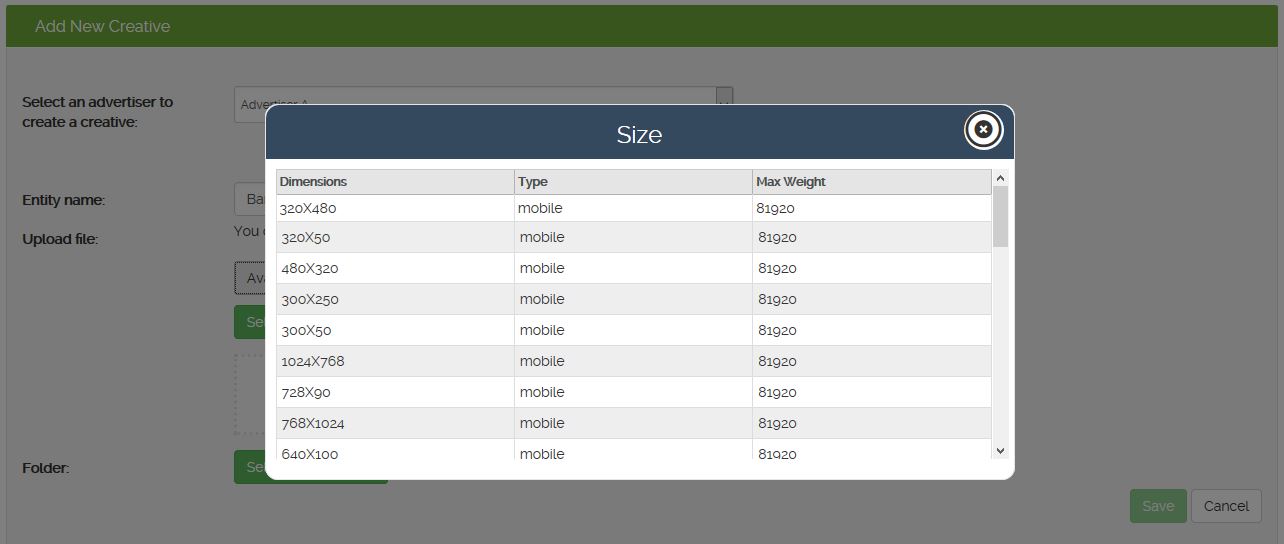 4. Select the advertiser, name the creative and upload the file. Click on the Save button to save your progress.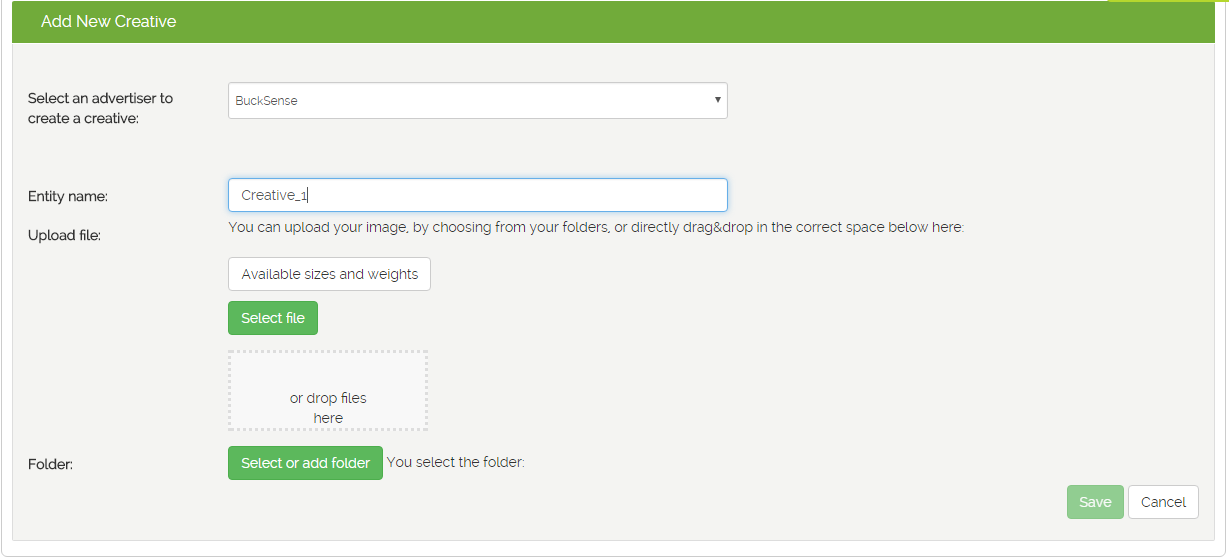 5. Review the details of the creative you have just uploaded and click on Save to confirm

6.  If you want to change the folder that your creative is saved in, click on the Change Folder button. Here you can add a new folder or create a subfolder within the existing one. To add a subfolder click on the Add Sub-folder button

and enter a name.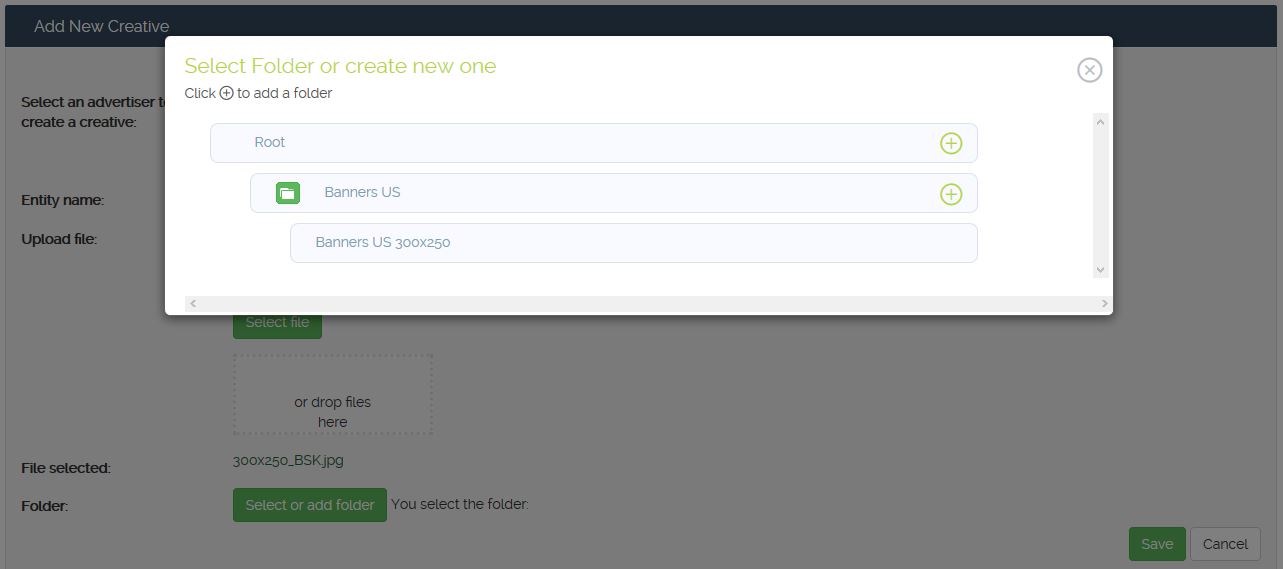 Once you have saved your banners and/or folders they can be accessed in the Creative section (see here) and used for any of the advertisers campaigns.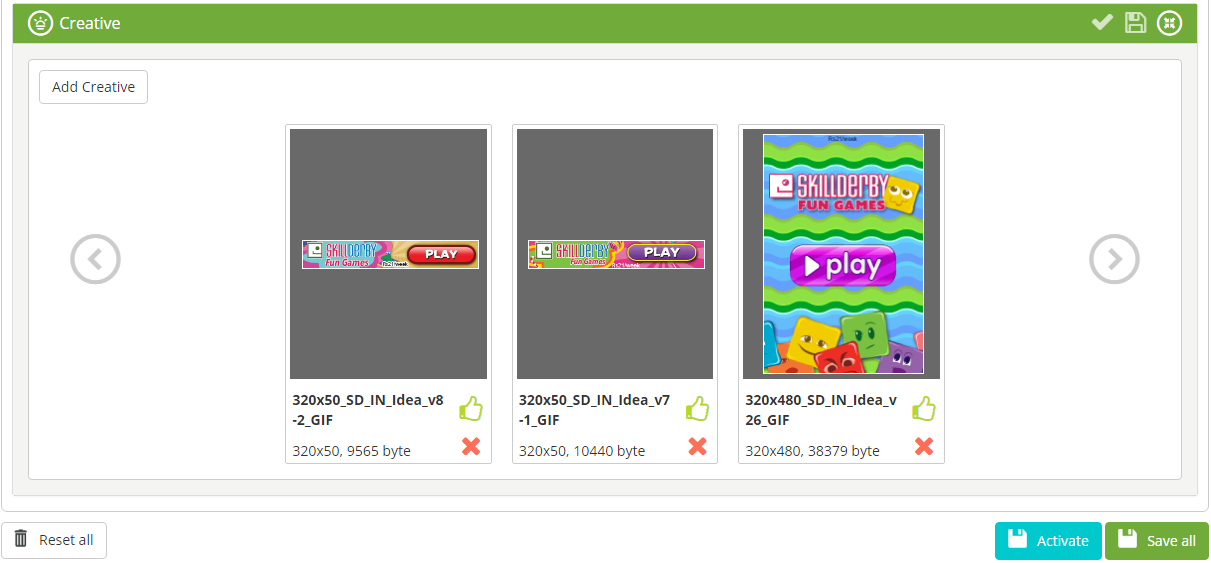 Popular Creative sizes and formats
Choosing the right creative sizes for your campaign depends on your product/service, target audience and performance goals. There are not universal banner sizes that work for all campaigns, although some sizes tend to perform better than others – basically, for one main reason: inventory availability.
Publishers know that content and user experience with that content is the key to drive traffic to their sites / Apps. Therefore, they choose to feature the ad unit sizes that do not interfere negatively over the navigation and content experience. The banner sizes preferred by the Publishers gather most of the available inventory and this something to consider to increase your campaign reach.
Banner size popularity varies significantly for every type of device. Below you can find top banner sizes for smartphone, tablet and desktop based on Bucksense Traffic Planner Tool Data. Click here to access this tool and get more traffic information and insights for your campaigns.
Top popular banner sizes for Smartphones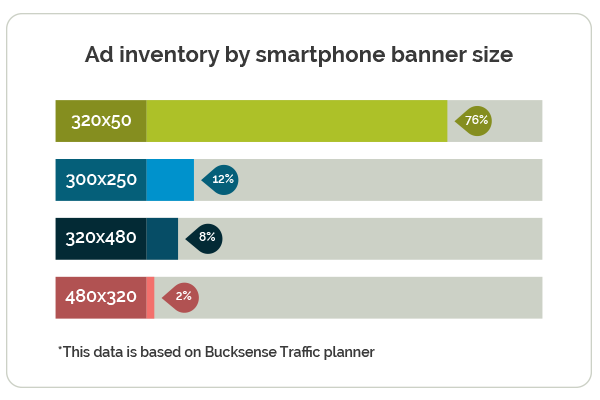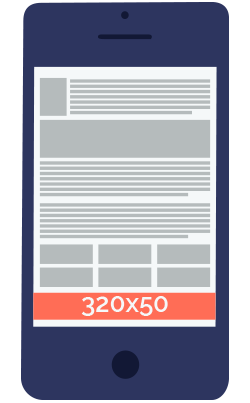 320×50: Mobile Leaderboard
This banner size is the most widely accepted for mobile publishers. It generates a non-intrusive user experience and perform particularly well placed on the top or bottom of the screen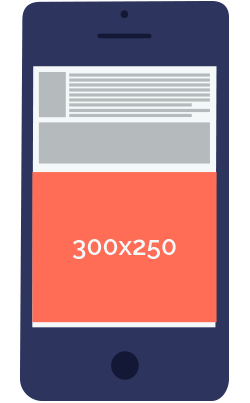 300×250: Medium Rectangle Banner
This traditional desktop banner is also very popular on mobile devices. It takes almost half of the smartphone screen and because of its larger size it allows a better ad visualization without interfering on user navigation.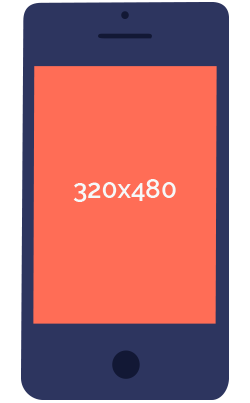 320 x 480: Interstitial
Interstitial banners are the third format with more mobile inventory. They take up the entire smartphone screen and allow more creative content that generates better click and engagement rates.
Top popular banner sizes for Tablets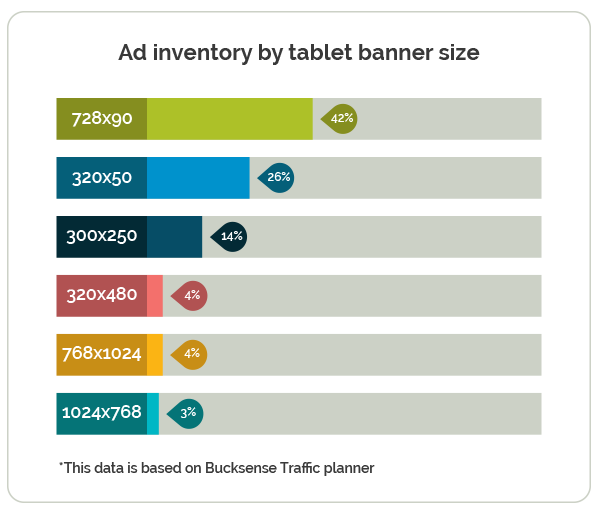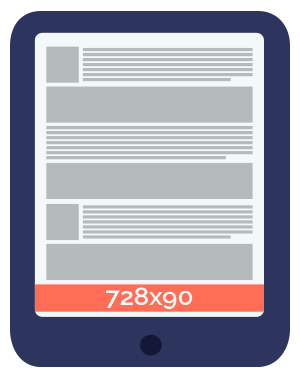 728 x 90: Leaderboard
The most served banner size for tablets also comes from Desktop. Leaderboard banner is normally placed on the top or bottom of the screen and performs especially well above the site/App main content. As for smartphones, 320×50 and 300×250 sizes are the second and third most popular formats.
Top popular banner sizes for Desktop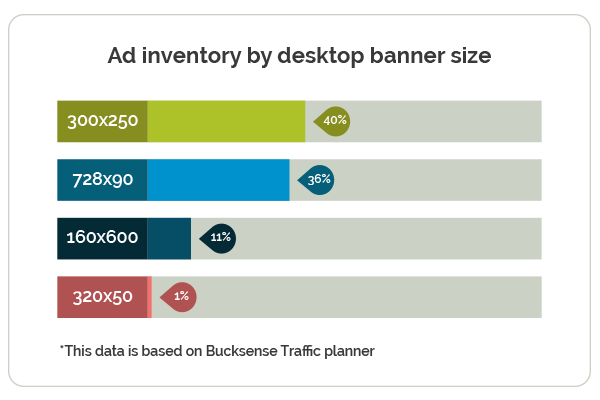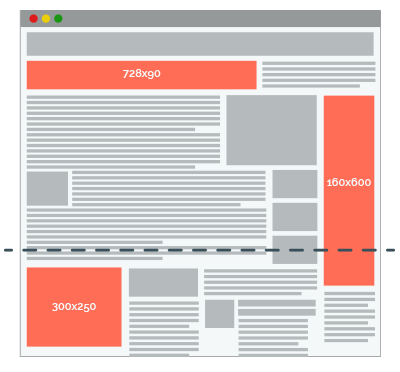 160 x 600: Wide Skyscraper
Wide Skyscraper is third banner size most served on desktop and holds the first place for non-wide ads. Verticals banners tend to have less inventory available on almost all devices.
Leaderboard (728×90) and Middle Rectangular Banner (300×250)
are the first and the second most popular sizes and represent 76% of the total inventory.
Supported Ad Units
Apart from the most popular banners/ad unit sizes, Bucksense supports a wide range of banners to help you to access to the maximum available inventory for your campaigns. Files can be uploaded in JPG, GIF, SWF and PNG formats. See the full list of supported Ad Units below.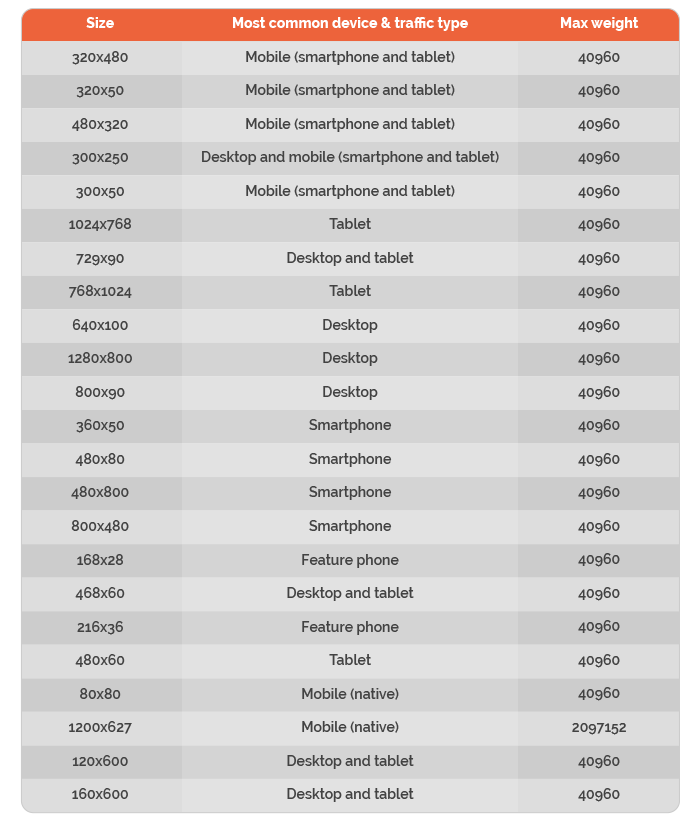 For other banner sizes apart from those listed above, contact you account manager.