A key fundamental to any successful retargeting campaign is ensuring that you retarget the right users. Know who to target and what to target them with is the key fundamental to any successful retargeting
Bucksense allows you to easily create Audiences for Site users based on their browsing behaviour
You will have to assign the audience to an advertiser, if you didn't create the advertiser yet, go to advertiser management (see here).
This article explains how to create a Site audience.
Through the audiences, you then will be able to create effective Retargeting Campaigns.
How to create a Site Audience
Follow these steps to create a Site Audience:
If you want to add additional sites to your audience, click on 'Add Site' again and repeat the process.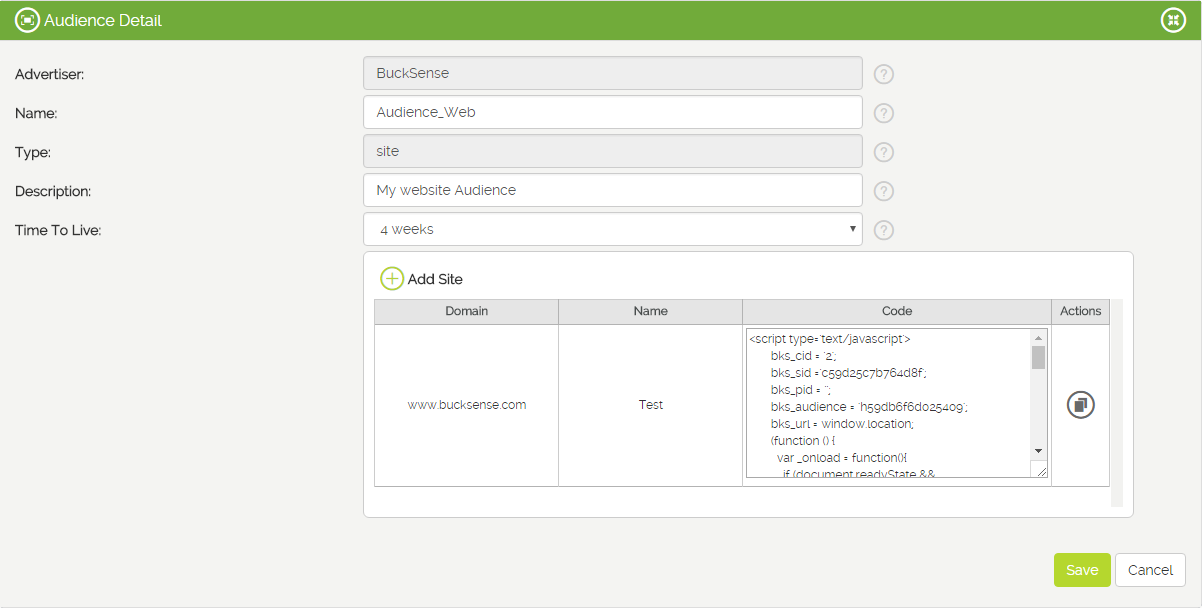 Once the audience is created, please contact your account manager.
See here how to view Audience Reports and Charts