Fraudulent activities can be aimed to manipulate conversion tracking, simulating IP addresses of conversion requests. To prevent fraudulent conversions, Bucksense allows you to set up predefined safe IPs validated by the Advertiser's Tracking provider. Only when Postback pixel fires from the IP addresses listed in Tracking Provider, our system counts a conversion. Likewise, all conversion requests that do not match any of the IPs approved will be rejected.
IPs whitelists for Postback pixel firing are set on Advertiser level. This means when a pixel fires for any of Advertiser's offers, Bucksense checks it against the IPs authorized and if conversions come from outside the list, they will not be counted as a valid conversion.
To access to this functionality:
From the Admin Tab select Advertiser Management


Select an Advertiser from the list, then access the Tracking Provider section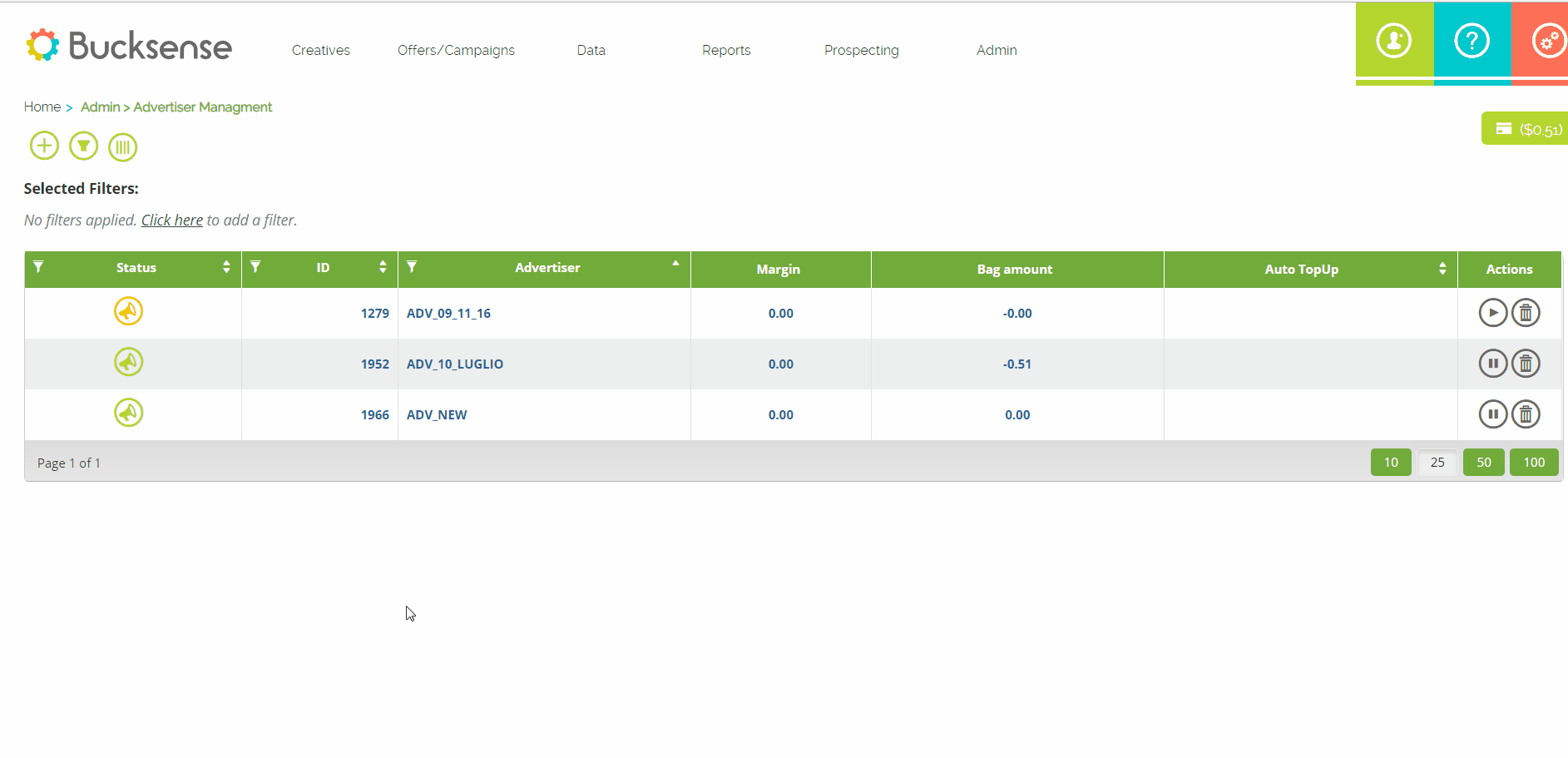 1. Hit Add Tracking Provider button

and enter the name of the Advertiser's Tracking Provider.
2. Select the Advertiser/s to set up the IP whitelist. Conversion requests of all offers associated to these Advertisers will be checked against the IP addresses listed here.
3. Enter the IP addresses whitelisted in IP List field and save.