Offer Performance Report gives a 360 view of your attribution data to see how each Offer is performing across all Publishers. Bucksense separates out traffic driven to the Offers by Publisher and tracks clicks, conversions and other meaningful user's information such as device, OS or browser to provide you with detailed reports of your Offers performance.
Bucksense Reports lets you customize and slice-and-dice offer data using filters and dimensions. You can include and exclude metrics in columns (clicks, conversions, revenue) and filter the Offer data that is really relevant for you by multiple variables: Offers, advertisers, publishers, etc. To increase granularity you can also drill down into reports by adding dimensions below that you consider your main Offer parameters.
Complete these steps to run and customize your Offer Reports:
1. Below Report Tab, select Offer Performance from the dropdown list.

2. Select the period of time for which you want to view your Offer data, the time zone and data granularity: by days, hours or month or grouped by time interval.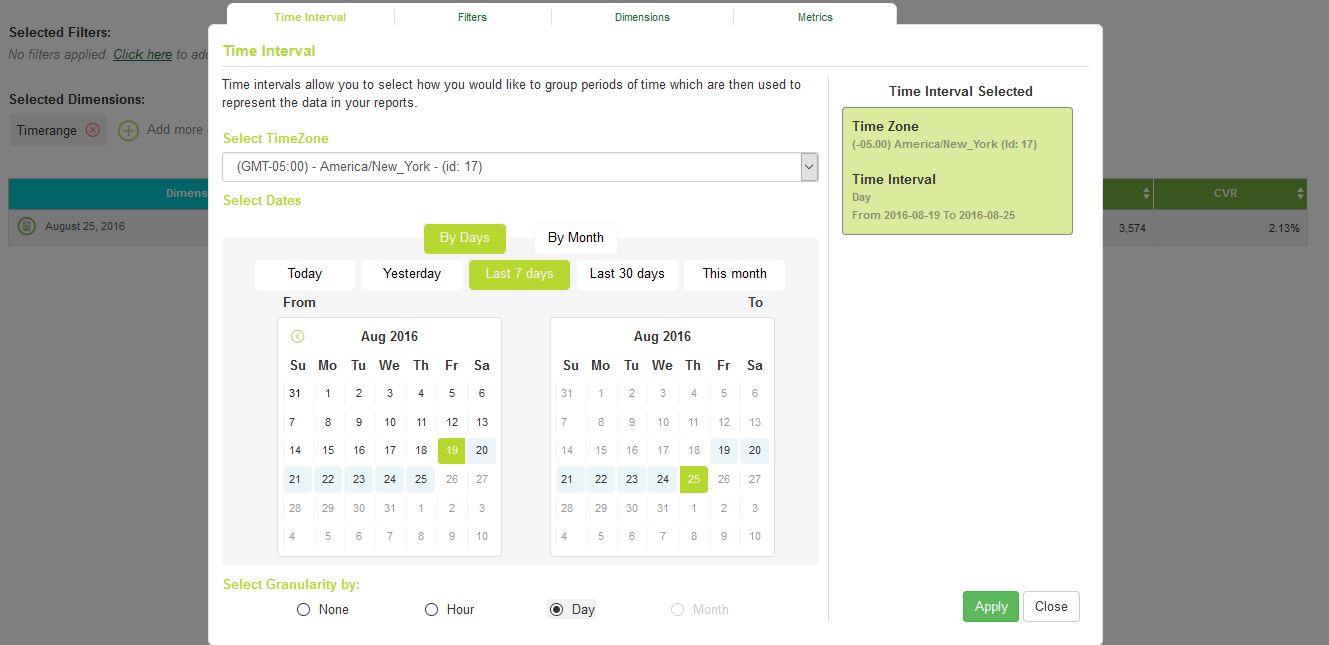 3. Apply or combine Filters 

to search for the specific Offer data that you need. For example, if you want to view Publisher performance for a specific Offer, first select the Offer and then choose from Publisher filter those who are running this Offer.

4. Add Dimensions

to drill down into the Offer data and have a multidimensional report view. For example, select Offer and then Publishers and the URLS Publishers are using to serve campaigns: URL ID and/or Rotator Name. By adding dimensions in this way, you will be able to view how the different URLS are performing for each publisher that runs this Offer.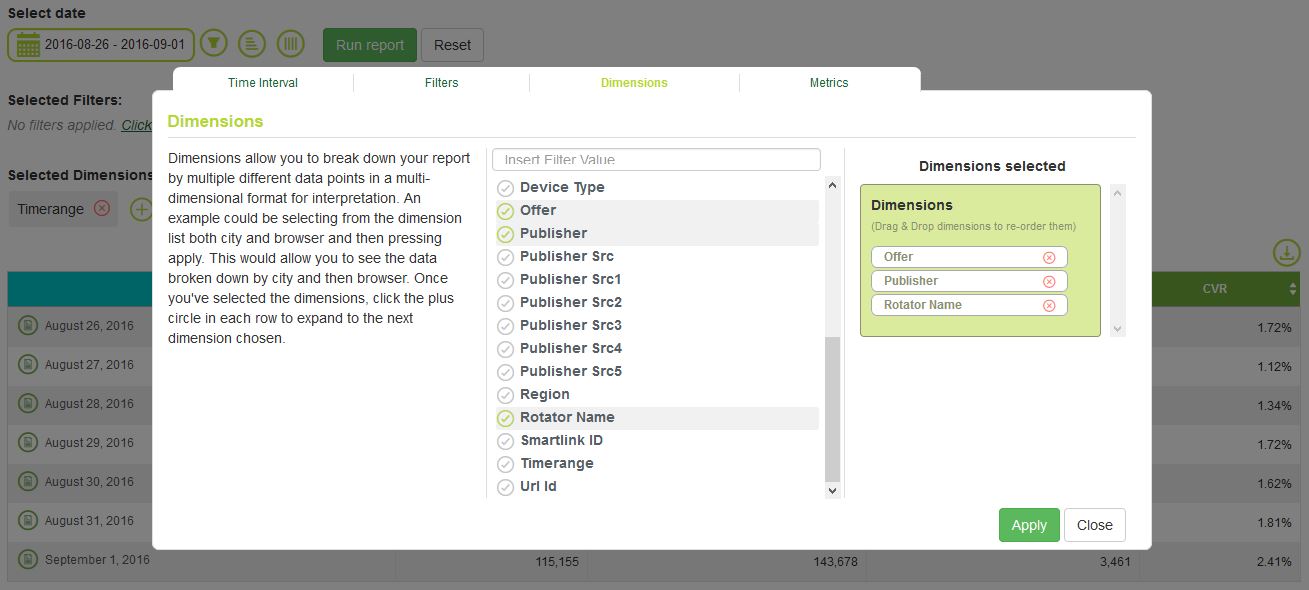 5. Click Metrics 

to add or remove Metric Data and hit Apply Button. Click and Conversion metrics are displayed by default. As explained below, Revenue must be added on Advanced Offer Settings to show report data for this metric.

6.Hit Download Reports button 

to run further calculations and analysis.
Custom Dimensions
Up to 6 Publisher Dimensions can be customized as explained in How to create Tracking URLS article. To view data of the Custom Dimensions, select the Publisher Source Dimensions that you have set: Publisher Src, Publisher Src2, etc.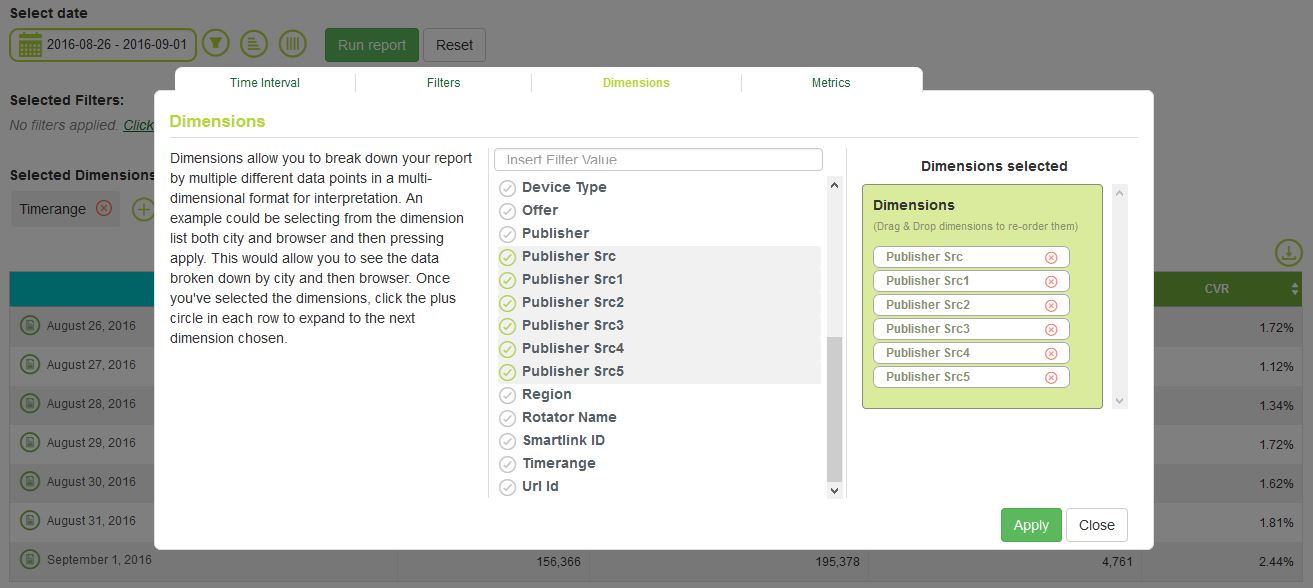 Revenue
Track Revenue metric shows the amount earned per each click or conversion recorded and attributed to the Offer. To display data of this metric, Revenue must set up first in Offer Advanced Settings. Based on the user interaction you define as conversion type (clicks or conversions) and the amount paid for each conversion, you will see the revenue achieved.