When scheduling mobile campaigns with the Incoming Traffic 'APP' setting, the default click through behavior is to open the landing page in the in-app browser.
This means that if an user is browsing an APP and he clicks on your ads, the landing page URL will be opened in a inline/embedded browser inside the native app.
This often represents a bad user experience for your potential customers, especially if you want generate leads to logged in sites (for example if you want to redirect users on a facebook page and you want these users to be logged in with their account).
Bucksense provides you a click-destination option 'Native Browser Click' to allow the click through of ads to occur within the device's native browser instead of the default in-app browser (this option is available only for the SSP that allow it).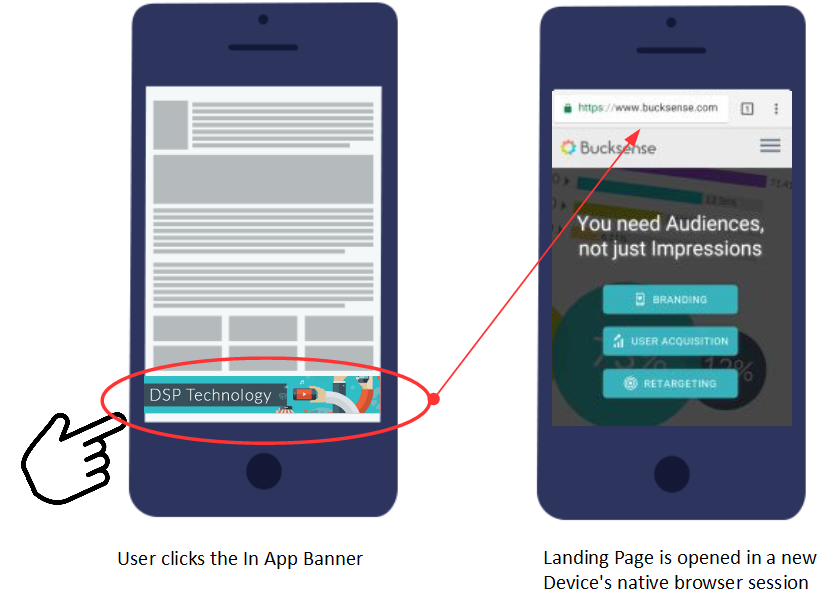 How to set Native Browser Click in Bucksense Console
First of all you need to contact your Account manager to enable the Native Browser Click, then you can set it to your mobile campaigns (only for APP traffic setting), by following these steps:
Click on

Save All

button and you are done!