Get detailed information on your campaigns click and conversion performance directly from the Click and Conversion Log.
This report allows you to break down each click to check the quality of your traffic and to protect your ads from ad fraud.
You can also get specific and useful informations about campaign targeting (Location, Device etc).
Follow these steps to access the Click & Conversion Logs:
Set the data parameters that you want to view: Campaign, Offer, External transaction ID and Internal transaction ID.
If you select Campaign or Offer, you must also choose the Campaign/Offer name from the dropdown list. Transaction IDs can be entered in the provided field.
Select if you want to display Conversion or Click & Conversion data and hit the Apply button



Time Settings
Click Select date to define the period of time and the time zone.
Under Select Granularity, choose how campaign data is displayed in report table: grouped by time interval or by hour, day or month.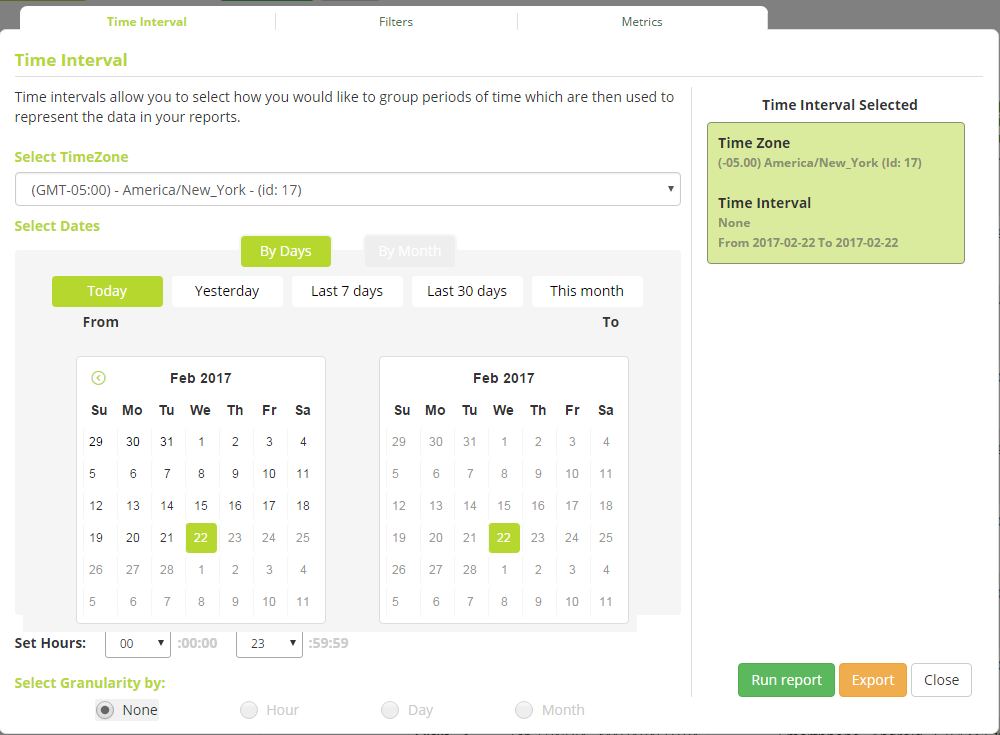 Filters
Filters allow you to refine the data by multiple parameters: banner size, device, country, etc.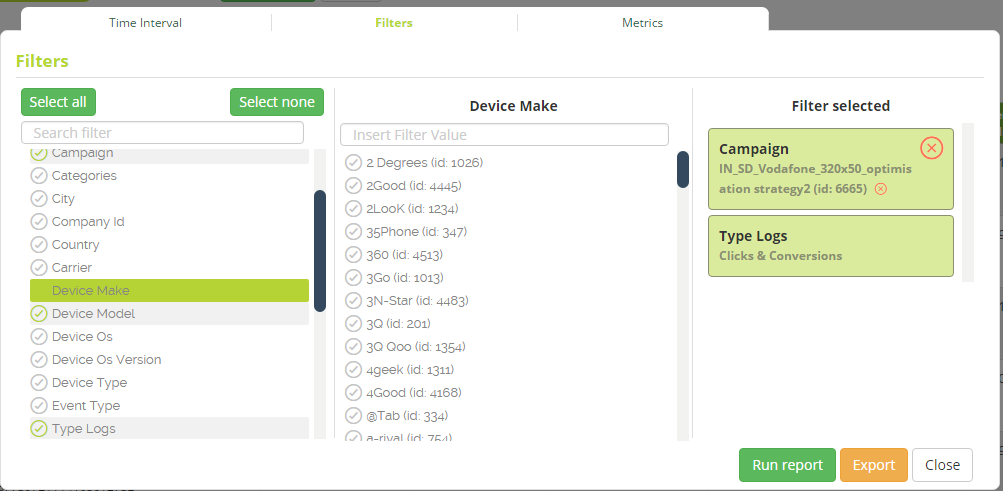 Metrics
Metrics show quantificable data for the campaign parameters you have selected in different columns.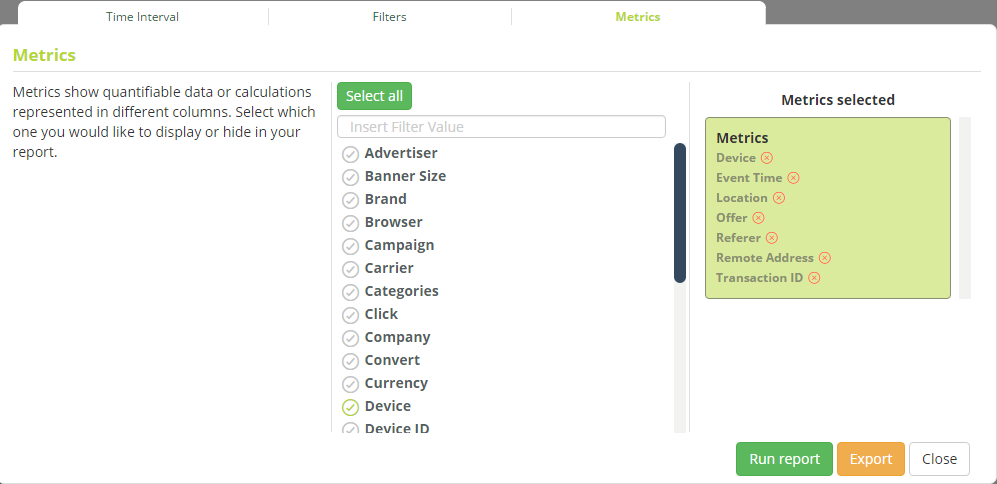 Export
Download and export

 your reports in Excel for further analysis
How to read Reports
The Click & Conversion report shows you useful information such as Click and Conversion time, Location, Device, Remote Address etc for each Transaction ID generated in your Campaign.

For each Transaction ID, you can access all the details (carrier, publisher, banner size, device type etc), displayed in a new browser tab by clicking on

 .